Excited to be part of this trio, we are playing 2 gigs at the end of October: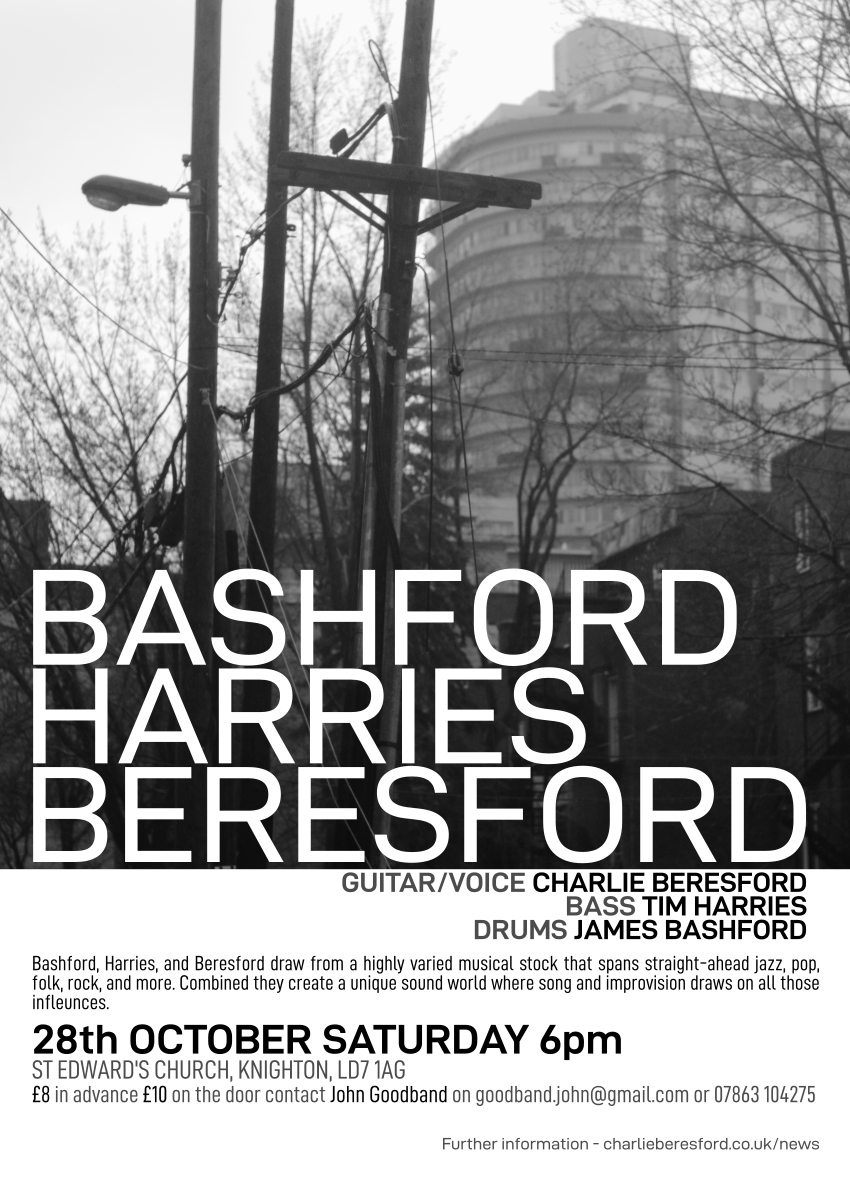 Event / Sunday 29 October
Once again we have two trios of outstanding British improvisers for you. Bashford, Harries, and Beresford draw from a highly varied musical stock that spans straight-ahead jazz, pop, folk, rock, and more. Beck, Lash, and Hession each have a deep connection to the DNA of the British improvised music scene.
Bashford / Harries / Beresford
Charlie Beresford – guitar
Tim Harries – bass
Jim Bashford – drums
Beck / Lash / Hession
Mick Beck – reeds
Dominic Lash – bass
Paul Hession – drums